Top 5 Benefits of Purchasing from a Used Car Dealership
Posted Thursday, Aug 31, 2023
Purchasing a car is a huge commitment, and the decision-making process can be complicated. The issue for many potential car owners is what kind of vehicle to buy and where to get it. While new vehicle dealerships provide the newest, shiniest models, used car dealerships provide an alternative with distinctive benefits.
The used automobile market offers a wealth of alternatives just waiting to be discovered. This article will explore compelling reasons in favor of purchasing from a used car dealership, simplify the procedure, and assist you in understanding why this choice may be the ideal course for your upcoming automobile investment.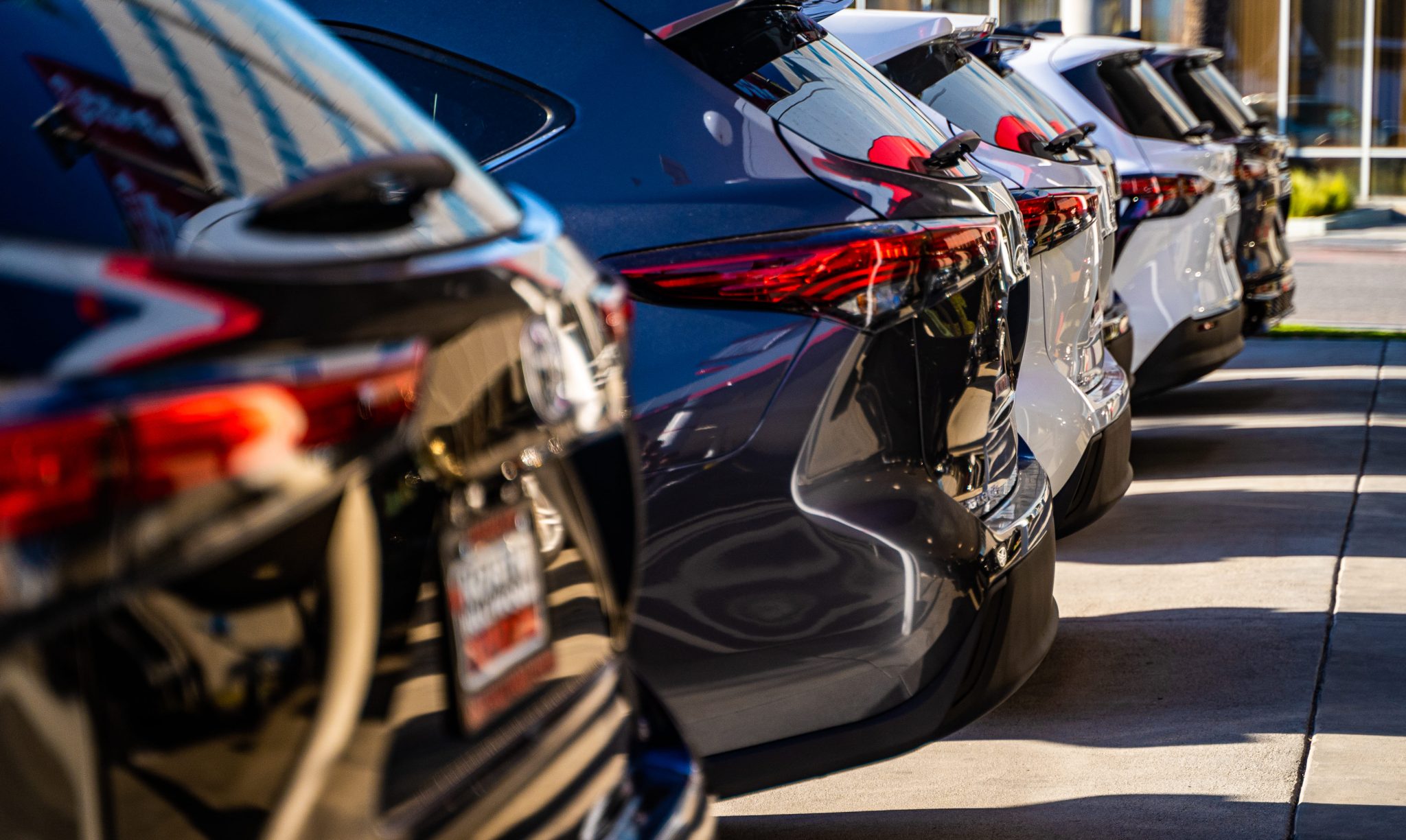 1. Vast Vehicle Selection
A used automobile dealership offers a broad and diverse assortment of vehicles. Dealerships provide a wide variety of options across multiple brands, models, and types, unlike private sellers, who often only have one or a few cars to sell. Dealerships provide vehicles to meet every taste and requirement, whether you're looking for a fuel-efficient family sedan, a rugged truck, or a stylish SUV for weekend excursions.
This wide range not only gives you additional options but also allows you to evaluate several automobiles side by side, assisting you in making a better-informed choice that precisely fits your lifestyle and price range.
2. Financing Options
When purchasing a used car, the financing procedure can be complicated, especially when dealing with private sellers where it may be more difficult to obtain traditional finance. However, used car dealerships frequently have connections with banks and other financial organizations, allowing them to provide a range of financing options adapted to specific demands and credit histories.
Dealerships may provide in-house financing solutions like "Buy Here, Pay Here," allowing for financial flexibility, even for people with less-than-perfect credit. These solutions increase accessibility to and manageability of car ownership by removing the burden from the purchasing process and enabling more people to realize their dream of having a car.
3. Warranties
The possibility of receiving a warranty on your purchase is one of the most significant benefits of purchasing from a used car dealership. Private sellers seldom offer warranties, but many dealerships do. These warranties can range from being limited to the essential components of the powertrain to being comprehensive, covering a variety of parts and services.
Dealership warranties demonstrate their dedication to excellence and client pleasure. The consumer may be able to save large repair expenses and headaches if an unforeseen mechanical problem occurs, thanks to the guarantee.
Industry experts have also remarked that the presence of a guarantee is frequently a sign of the dealer's confidence in the car's condition after a comprehensive inspection and service. This provides the buyer with additional confidence and peace of mind because they know they are purchasing a car that has been thoroughly examined by experts and comes with a warranty for potential problems in the future.
4. Tax Benefits
Although sometimes disregarded, the possible tax advantages of purchasing from a used automobile dealership might result in significant savings. When buying from a dealership, the cost of the new vehicle is normally deducted from the value of any trade-in vehicles you might have. Based on this decreased sum, sales tax is subsequently determined.
For instance, if your state's sales tax rate is 7% and you trade in a car worth $5000, you will save $350 in sales tax. This financial incentive is exclusive to dealership transactions and has the potential to significantly reduce the price of buying a car. It's a subtle perk emphasizing the potential financial advantages of going with a dealership rather than a private seller.
Buyers can optimize their savings and invest in their next vehicle in a financially sound manner by comprehending and taking advantage of this part of the transaction.
5. Reputation
When purchasing an automobile, a used car dealership's reputation is crucial. Professional dealerships are driven to establish and uphold a positive reputation, unlike private sellers who might not have any prior history in the public eye. This entails offering top-notch customer service, reasonable prices, and high-quality vehicles.
A dealership's performance depends heavily on recurring operations and positive word-of-mouth recommendations, which are frequently influenced by reputation. This dedication to upholding a strong reputation provides additional security for customers.
You can look through internet reviews and customer comments and even contact former clients to learn more about a certain dealership. By having the capacity to consider a dealer's reputation carefully, you can select one that fully aligns with your expectations.
Final Thoughts
Purchasing a used car from a dealership offers many useful and financially beneficial advantages. The benefits are worth it, so if you want to buy a used vehicle, we recommend you get it from a dealership.
At Prime Motors Co, we make it easier for customers to buy their dream car. Located in Portland, Oregon, we're more than just a used car dealer -- we are a part of the community we serve. Our unrelenting commitment to customer service sets us apart, and our seasoned sales team is here to ensure that you find the right ride that fits both your lifestyle and your wallet.
We understand that purchasing a car is more than just a transaction; it's an experience and a significant decision in many people's lives. That's why we invite you to visit Prime Motors Co, where we strive to be a cut above the rest and fulfill your car-buying needs with integrity, professionalism, and personalized care.
Explore our wide range of inventory today, and let us help you drive away with not just a car but with the confidence and satisfaction that comes from choosing the right partner in your automotive journey.